As many of you know, several months ago we released our ClearStream Eclipse Sure Grip HDTV Antenna with some exciting updates, including an enhanced 50 mile range, reversible black and white double-sided design and  advanced performance to receive more channels. We've been hearing some great feedback, and were excited to see a review this morning from the Gadgeteer!
When we first launched the ClearStream Eclipse TV Antenna over two years ago, the Gadgeteer tried one out and they were excited with their results! They liked the design of the Eclipse, the ease of installation and were able to receive many local channels they weren't able to pull in before with a competitor's model. However, we took our original Eclipse and turned it up a notch. We decided to send the Gadgeteer one of our reengineered Eclipses to see how well it performed in comparison to the original, over 2 years ago.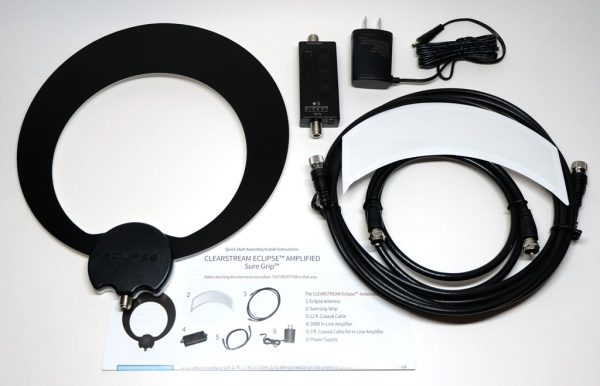 Differences:
The original Eclipse had a 35 mile range. It worked well in their living room, but it struggled to get some of the local channels.
The reengineered ClearStream Eclipse has a 50+ mile range and a slightly new edge to its design, including a reversible white and black double-sided design. After some experimenting to find the best location, Kathleen was able to pick up all of her local stations. In the past they've had trouble tuning into ABC and NBC, so it was exciting to be able to receive those stations with the reengineered Eclipse.
Thanks to Kathleen Chapman and the Gadgeteer for taking the time to review our ClearStream Eclipse! We listen to feedback from our clients, fans and industry leaders to help us continue to improve performance for consumers.