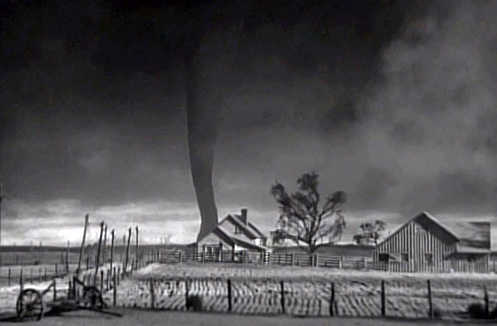 Spring is a truly wonderful season. Daylight savings is finally here, the temperatures begin to rise, and beautiful flowers are blooming all around us. But along with all that beauty and positivity come spring storms (and allergies). Depending on your location, these storms can be pretty vicious.
Picture this: a massive storm is headed your way. Your family is sitting around the TV tracking the weather, and all of a sudden the cable cuts out. Gone! With no warning at all, your contact to the outside world and to your safety is gone. Don't let this happen to you.
By now you may be asking yourself, what's the solution? Well, it's simple. Drop cable or satellite and get a TV antenna. An antenna can weather the storm and keep you informed. Local programming offers information on incremental weather, current events, and other emergency notifications. Even more, television is where you turn to for local news and regional programming that connects everyone to their communities, regions, and the world. It is a pillar of our democracy that keeps us informed and challenges the way we think about the world (yes, we just got really deep and serious. It does happen on occasion).
Mark Twain once said, "In the Spring, I have counted 136 different kinds of weather inside of 24 hours." Don't take a chance when it comes to your family and safety, or you might be saying, "Toto, I've a feeling we're not in Kansas anymore…"
Let's get down to it. You need a TV antenna. We have TV antennas.  Nothing would bring us more joy than to help keep your pockets full of cash from canceling your pay TV provider. Visit antennasdirect.com or give our customer service team a call toll-free in the U.S. at 1-877-825-5572. We're available 7 days a week just for you!