As the NFL Playoffs come around once more, the biggest question for some is how they can watch the games without cable. Luckily, due to the broadcast partners of the NFL, it's really not that hard. You don't need to use any expensive or elaborate services, all you need is an antenna.
Heading into the playoffs, the Cowboys and Patriots are both big favorites to pull off a Super Bowl victory. The Patriots will likely have an easier road in the AFC that has several injury plagued playoff teams. On the NFC side, the Cowboys will have an incredibly difficult path to a Super Bowl appearance. Teams like the Packers, Seahawks, Falcons, and even the Lions have all proved they can play and beat top-caliber teams.
How to Watch TV with an Antenna
The antenna will be your critical tool to watch the NFL playoffs live without cable. This is because it can pick up a majority of the channels broadcast postseason games, just like it did during the regular season. Channels like CBS and FOX are some of the main providers of NFL games all year long and in the playoffs NBC and ABC have broadcast rights as well.
All of the channels the antenna receives can be watched in high-definition sound and picture quality. It has been proven it's even better than anything you'll see   on cable.   Another thing to note is the reception you'll receive with and HDTV  antenna. Check out the reception in your area here, but you should also know that you'll receive better reception with a high-performance TV antenna. You can learn more about choosing the best antenna for your area here.
While the antenna will get you most of the games, it won't deliver games on ESPN. For that, you'll need a service like Sling TV or DIRECTV NOW. These would fill out your setup and help you watch every single game.
Stream the Games with an Antenna
Even though you have an antenna hooked up to your TV, there is still a way to stream it on your phone, computer, or tablet. This is possible through an over-the-air DVR like the Tablo within the US and Canada. .
Tablo works connecting it to your home network or anywhere you you have internet  and the TV antenna. This, in turn, allows it send whatever the TV antenna is receiving to the device of your choosing. It's perfect for someone who wants to watch the game live, but can't make it to their TV in time.
Another option for someone who can't make it home in time for the game is using the DVR features. It's possible to record any of the games received by your TV antenna to watch later at your convenience. This is really helpful during the playoffs when you have games on both Saturdays and Sundays.
Clearly you won't have to jump through any hoops to watch these games without cable. So, get your high-performance HDTV antenna ready and enjoy watching all these great games!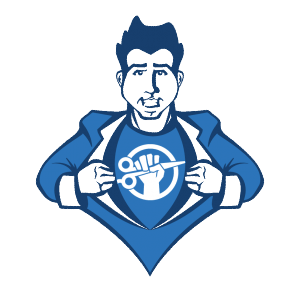 Chris Brantner is the founder of CutCableToday.com, a resource for people who want to cut the cord and still get the TV they crave. Follow him on Twitter @CutCableToday and find him on Facebook here.