Do you live in Milwaukee area? Do you have cable television through Time Warner? Well, if you wish to watch your Green Bay Packers this season, we suggest you act now! Beginning as early as July 25, 2013 Time Warner Cable will start blacking out TMJ4 NBC to ALL of its subscribers! Why? Because the cable giant and Journal Broadcasting, the owners of TMJ4 NBC, have yet to reach a new agreement, resulting in a very contentious carriage dispute.
See, this is why you should never pay for television! Fortunately, we have the perfect solution to the problem—an HDTV antenna! An antenna from Antennas Direct will afford you FREE television programming… in high-definition! No monthly fees, no contracts, no surly customer service reps and—most importantly— no carriage disputes!
President and founder of Antennas Direct, Richard Schneider, was recently a featured guest on The Morning Blend. Schneider discussed not only the evolution of antennas, but the true benefits of over-the-air television. To view the interview in its entirety, please click on the image below.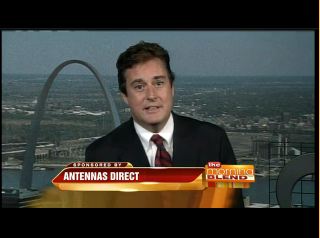 Additionally, we are offering special pricing on select Antennas Direct antennas to all TMJ4 NBC viewers. To take advantage of this exclusive offer, please call customer support at 1-888-841-9334 or visit todaystmj4.com for further details.
Looking to join the OTA movement? Antennas Direct can help! View the complete line-up of HDTV antennas or visit Antenna Point to find the best antenna for YOUR location!