Posted in Antennas Direct, Uncategorized | Comments
Antennas Direct in IEEE Spectrum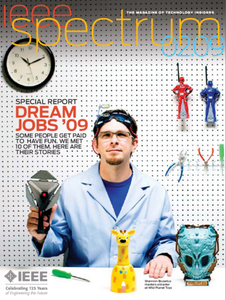 This is one of the accomplishments we are most proud of. Dr. Ross and myself managed to get a paper published about the coming of age of the television antenna. Who would have though even 2 years ago that one of the most respected professional journals would be interested in TV antennas?
Its an honor to be selected to submit a paper. IEEE Spectrum; The magazine for the worlds largest professional technology association. Its readership includes hard core technophiles, engineers as well as busness leaders and the foremost technological innovators.
The article covers the planned shutdown of analog broadcast TV in the United States and how its bringing antenna technology back into the spotlight. We even mentioned some honored competitors.
I hope you find it useful.