Television has come a long way since the days of rabbit ear antennas on top of TV boxes weighing over one hundred pounds. Now, you can get a TV so flat you are afraid a stiff breeze might break it, and a little box can get you hundreds of channels. That little box obviously comes with a cost, and that cost seems to be going up at a never-ending rate (yep, I'm talking about cable). In turn, people have come back to antennas as a viable option and a key asset for anyone looking to cut cable.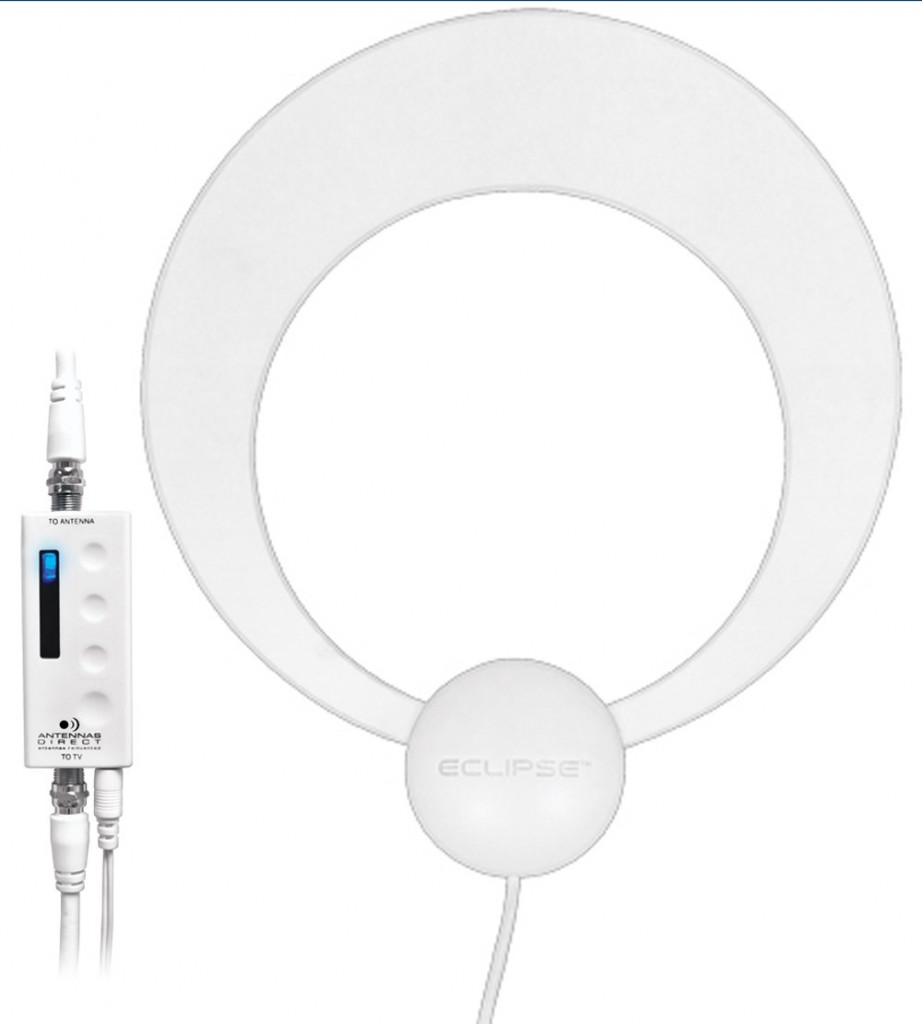 The antennas of today are much more advanced. Antennas Directs ClearStream series of HDTV antennas are perfect for cord-cutters looking for advanced solutions. Antennas today are often designed with sleek, inconspicuous profiles, and the reception ranges have grown vastly from the earlier versions. Check out the ClearStream Eclipse. It's the ultra-thin antenna that grips to any smooth surface. The range of content you receive can include award-winning TV shows, live sporting events, educational programming, and even broadcasts in foreign languages. For example, in my guide for the Indy 500 I mentioned the antenna as one of the easiest and cheapest options to watch the race without cable.
The worst thing that could happen to you is you do all your research, purchase your antenna, set it up, and find out the reception you are receiving is poor. It isn't always as easy as turning on your TV and checking for the reception… sometimes it just cuts out. We just highlighted how to watch the French Open with an antenna and imagine watching the final match and having your reception get blurry then cut out right near the last points.  That would be devastating, so you should take all the steps ahead of time to improve your antenna's reception and make sure you're all set. Below are some of our top tips to improve the reception for your antenna.
1) Direct your Antenna Correctly
Unfortunately, for many of the antennas on the market it is not as simple as throwing it near a window and getting perfect reception. Many antennas need to be directed towards a certain point where the broadcast signal originates. This could be a relatively easy and quick fix to improve your reception.
All you need to do is use sites like AntennaWeb, TVFool, or the Digital TV Map from the FCC. You simply put in your details and it will tell you which channels you will likely receive and provide you with a map displaying where the broadcast signal is coming from in relation to your location. Based on this map, you should adjust your antenna to point the correct direction. If you are aimed in the correct direction you could even increase your chances on picking up subchannels.
2) Move your Antenna's Placement
If the direction is not the solution it may be the actual placement of your antenna. The marketability of many current antennas is the sleek design allowing you to place it around your house without it being an eyesore. Maybe you thought it would be best to hide it behind the TV, but it would probably perform better if it was in a less blocked off area. The idea is to get it as close to the broadcast signal as possible, so if the broadcast tower is to your East the best place to likely put it would be near an external wall on the East side of your house. Or, if this still results in poor reception you can always try moving it to a higher location.
3) Reduce Interference
Moving the antenna will reduce the amount of physical interference involved, but it will not account for any sort of electronic interference. The interference can be caused by Wi-Fi routers or any other device communicating wireless. If you have devices that may be interfering, you can test if these are the problem by turning them off and checking your antenna's reception. The best solution is to move any potentially interfering devices away from your TV and antenna as far as possible.
4) Consider Replacing your Cable
Like many products, antennas arrive in the packaging with the additional equipment needed for it to function. The cable most antennas give you is a generic one, often an RG59. This is what connects what your antenna receives to what you watch on your TV, so it is critical to have a high-quality cable. I recommend replacing the RG59 with a thicker cable, such as the RG6. It has more capability to deliver a better signal between the two devices. Learn more about the difference between the two types of cables here.
5) Amplifier
An amplifier would be the last recommendation to get better reception on your antenna. A majority of antennas have amplifiers built in to improve the signal, but if yours does not you can add a compatible one with the hopes of spreading out your reception range. Amplifiers can be hit or miss, because they not only amplify the broadcast signal from network stations but amplify other signals as well. This could add to your interference and ultimately result in just as poor of reception as you had in the first place. It is why we recommend an amplifier as a last chance option if you have tried everything else with little or no improvement.
There you have it—5 ways to get better reception for your antenna. Here's to better free tv!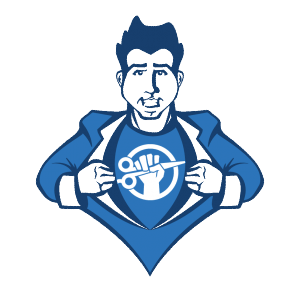 Chris Brantner is the founder of CutCableToday.com, a resource for people who want to cut the cord and still get the TV they crave. Follow him on Twitter @CutCableToday and find him on Facebook here.